Vineyard
Chablis area, Côte de Nuits and Côte de Beaune

Location
Meursault
Surface area
25 hectares

Type of soil
Côte de Beaune and Côte de Nuits: Clay and limestone
Chablis area: Limestone and marl

Grape varieties
Chardonnay, Pinot Noir, Aligoté, Gamay

Climate
Côte de Beaune and Côtes de Nuits: The climate has a continental influence. The hot summers and dry autumns are factors that allow for good ripening of the grapes.
Chablis area: The summers are hot and the winters are long and harsh. Spring frosts can be a particular cause for concern in April and May.





Unique characteristics

The Domaine Marguerite Carillon is the jewel in our crown. Sitting majestically on the hills around Meursault, it symbolises the richness and diversity of Bourgogne with its lovely selection of Regional, Village, Premier Cru and Grand Cru appellations from the Chablis area, the Côte de Nuits and the Côte de Beaune.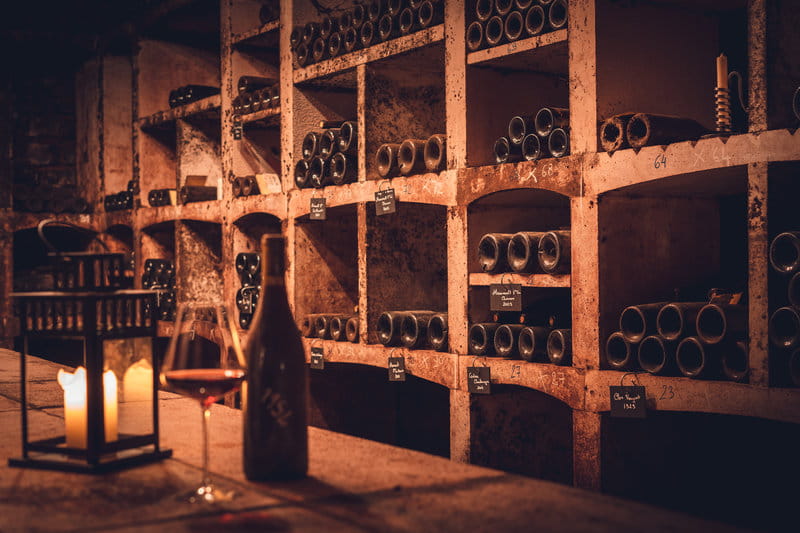 History

For three generations, the Domaine Marguerite Carillon has been vinifying and ageing its wines in the village of Meursault, in the heart of a little-known, traditional part of Bourgogne. The very scattered vineyards extend for the most part over the Côte de Beaune and can boast one extraordinary Grand Cru: Corton Charlemagne. With time, the estate has developed on to the Côte de Nuits and into the Chablis area.
The Estate possesses a beautiful vaulted cellar in which our precious wines are aged, in addition to a reserve bottle cellar containing old vintages.

A Word from the Oenologist
"The entire estate is managed according to the practices of integrated viticulture. Once destemmed, the grapes are stringently sorted by our optical sorting machine and are then taken to the winery. Vinification is conventional and respects the traditional format for Bourgogne wines. All the work is done by gravity. The aim is to respect the grape and interfere as little as possible in order that each appellation can best express the terroir."

Dominique Glardon