OUR
HISTORY
A wine estate rooted in the history of Bourgogne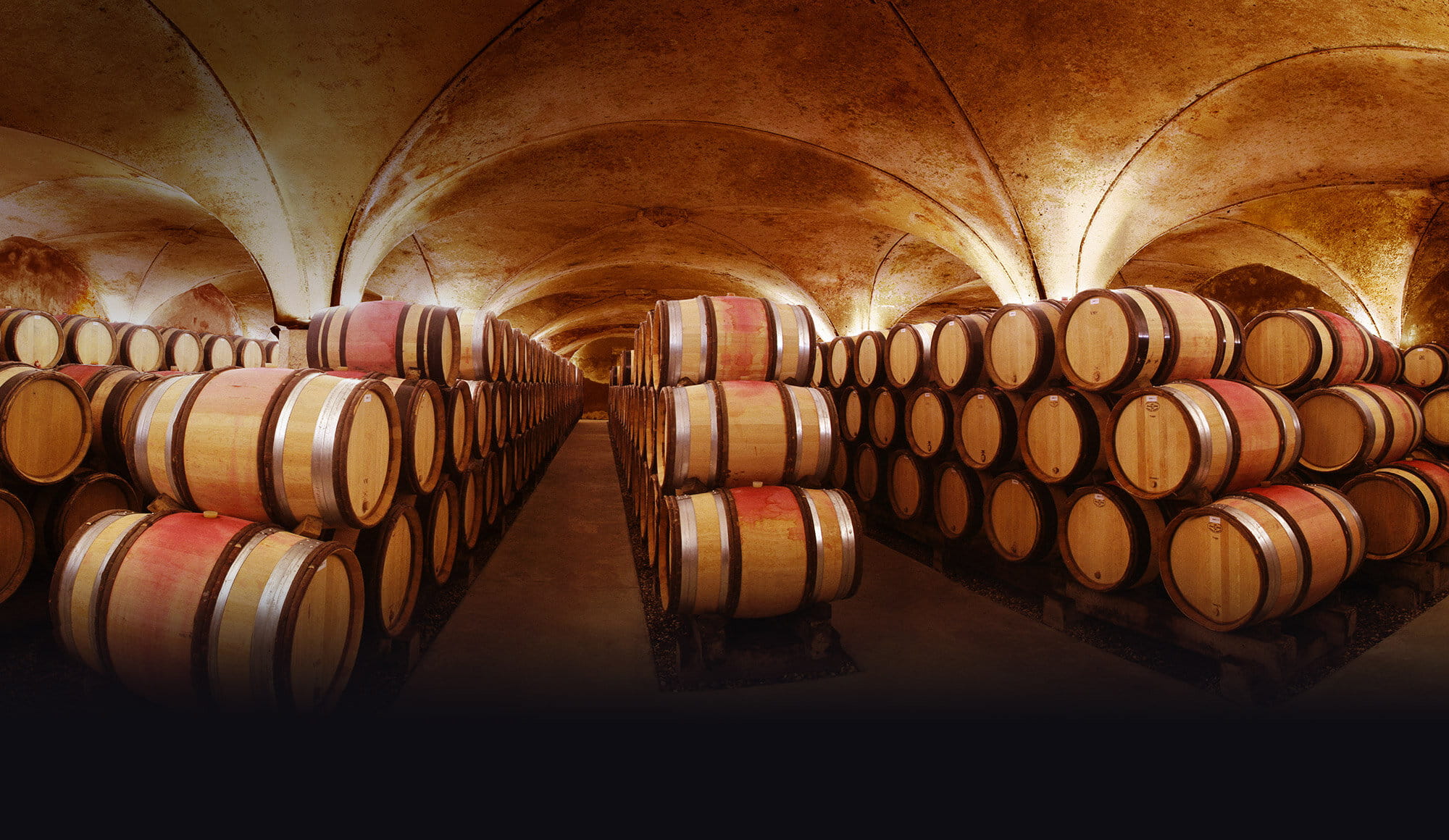 Respecting tradition and the central role of people in our history our eyes are firmly focused on the future

The Maison François Martenot, based in Meursault in the very heart of the Côte de Beaune, reflects its long history in this magnificent Bourgogne vineyard. Our culture, our expertise built up over several generations, our passion for the earth and wine are values that we share in our family. Each and every day, our ambition drives our desire to go even further and share our experience with you.

read more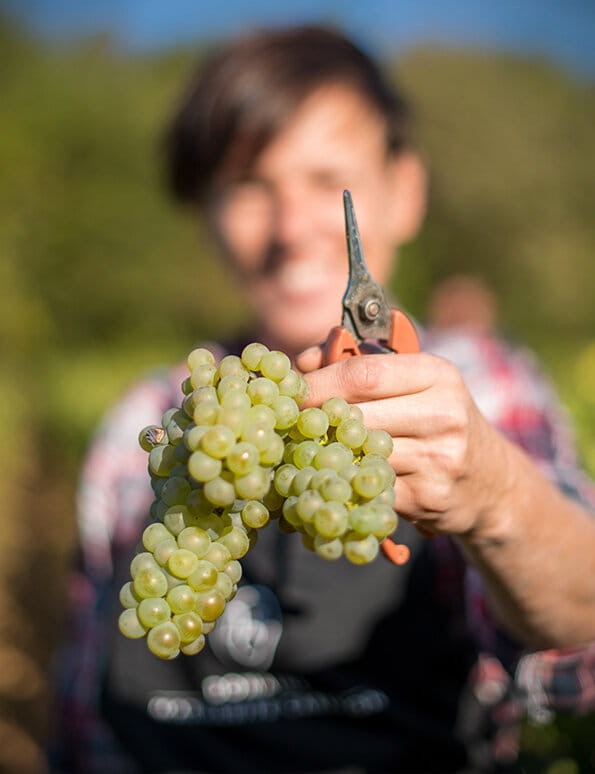 Respecting tradition and the central role of people in our history our eyes are firmly focused on the future

The Maison François Martenot cultivates the vines and vinifies the most wonderful appellations in Greater Bourgogne with a driving desire to reveal the full expression of the terroirs and the celebrated climats (listed among UNESCO's World Heritage sites), from Chablis in the north to the more southerly Crus of the Beaujolais.

Our Maison was founded at the beginning of the 20th century when Lucien Gustave Martenot purchased a 10-hectare estate in Savigny-lès-Beaune.
The estate had been created in 1859 by Monsieur Léonce Bocquet, then the sole owner of the Château du Clos Vougeot and a fervent supporter of Bourgogne and its cultural heritage. The estate developed further with the acquisition of neighbouring land and considerable work was undertaken to plant vines and build homes.

In July 1922, Lucien Gustave Martenot bought the estate to turn it into a great Bourgogne wine house.

As his successor, his daughter, Mademoiselle Charlotte Martenot, a young women of extraordinary charisma, took over the running of the firm and its reputation continued to grow. And so, with each passing generation, Maison François Martenot, the worthy heir of its illustrious founders, extended its business activities to take in every Bourgogne and Beaujolais appellation.

2015, fresh impetus infused by the Helfrich Family.

In 2015, the Helfrich Family forged ties with Bourgogne and gave the Maison François Martenot a new vision. This acquisition marked a key period in our constant striving for quality. The investments made by the Helfrich Family enable the Maison François Martenot to combine age-old regional expertise and cutting-edge technical modernity with the aim of spreading its reputation within France and further afield.


Richness and diversity,reflecting authentic Bourgogne
The Maison François Martenot brings the richness and diversity of Bourgogne within reach,
from the regional appellations to the most prestigious and oldest crus of the Côte d'Or. We now cultivate 270 hectares of vines in five Bourgogne vineyards, including a number of plots classified as Premier and Grand Crus: Corton-Charlemagne Grand Cru, Chablis Premier Cru Beauroy, Pommard Premier Cru les Epenots, etc.


read more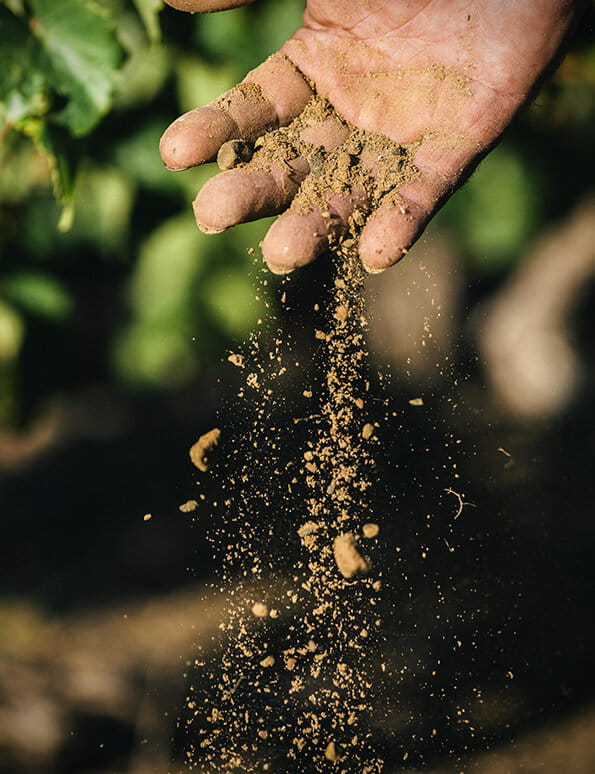 Richness and diversity,reflecting authentic Bourgogne
The Maison François Martenot brings together the prestigious names of Bourgogne, such as Maison Moillard, Reine Pédauque and Chartron et Trébuchet.
To complement our expertise in the vinification of still wines, we also make some exceptional Crémants de Bourgogne with the help of our recognised know-how.
Holding dear the values of solidarity and tradition, we take part every year in the auctions at the Hospices de Beaune and the Hospices de Nuits. In the Beaujolais, we are the exclusive distributor for the wines produced by the Domaine des Hospices de Beaujeu.

Today, there are no fewer than 250 members of staff promote our company'sworking to excellent wines. Our staff work among the vines at our estates and at
our eight vinification sites marking the wine-producing hillsides: in the Chablis area, on the Côte de Nuits, on the Côte de Beaune, in the Hautes Côtes and in the Mâconnais. We also own a site that is dedicated to ageing our precious crus, in Savigny-Les-Beaune, in addition to a bottling site in Vignoles. These deep regional roots enable us to vinify the grapes as close as possible to the terroirs in which they grow.



RESPECT
For the men and women in the team at the Maison François Martenot and our business partners (winegrowers, estate owners), with whom we have forged lasting ties.
For the terroirs, climats and typicity of each appellation in the Bourgogne vineyard
For the environment: eager to protect the land that we will pass on to our children, we are committed to a policy of promoting good wine making practices. Respect for biodiversity and attempting to reduce inputs in agriculture, is one of our priorities. All of our estates are HVE 3 certified since 2021.

QUALITY
Our customers' satisfaction is a priority: it allows us to build relationships of trust over the long term. From the plot of vines to marketing our wines, we are committed on a daily basis to maintaining traceability and high quality levels in each sector of our business.

THE SEARCH FOR EXCELLENCE
Driven by the men and women of the Maison François Martenot. At each stage, we
put all of our expertise to work to produce wines that reflect their terroir according to the Appellation's regulations. Stringency and precision are the key words in attaining our objectives. As a result, the Maison François Martenot regularly wins prizes at wine fairs and markets a number of medal-winning wines.

PASSION
For the vine, for the land, for the wines of Bourgogne. This drives the Maison François Martenot, it is our raison d'être and allows us to grow each and every day.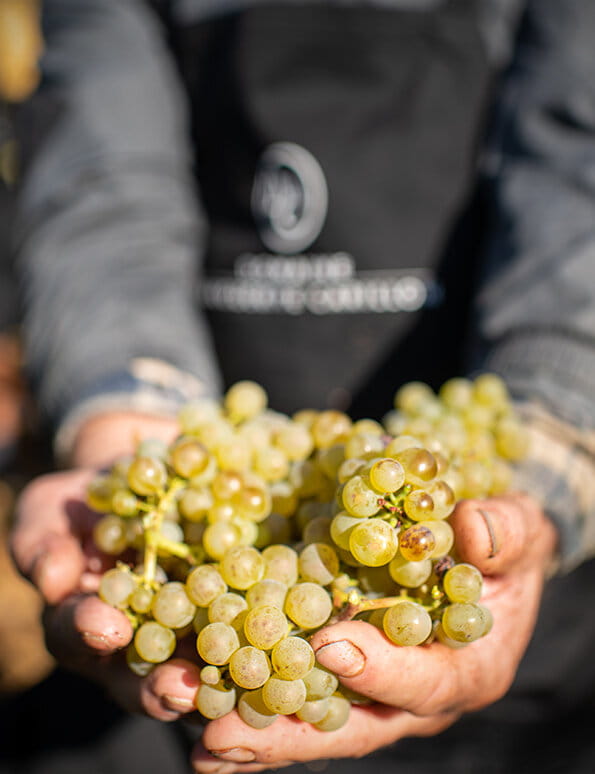 OUR
KNOW-HOW
Our skills, reflect our comprehensive expertise.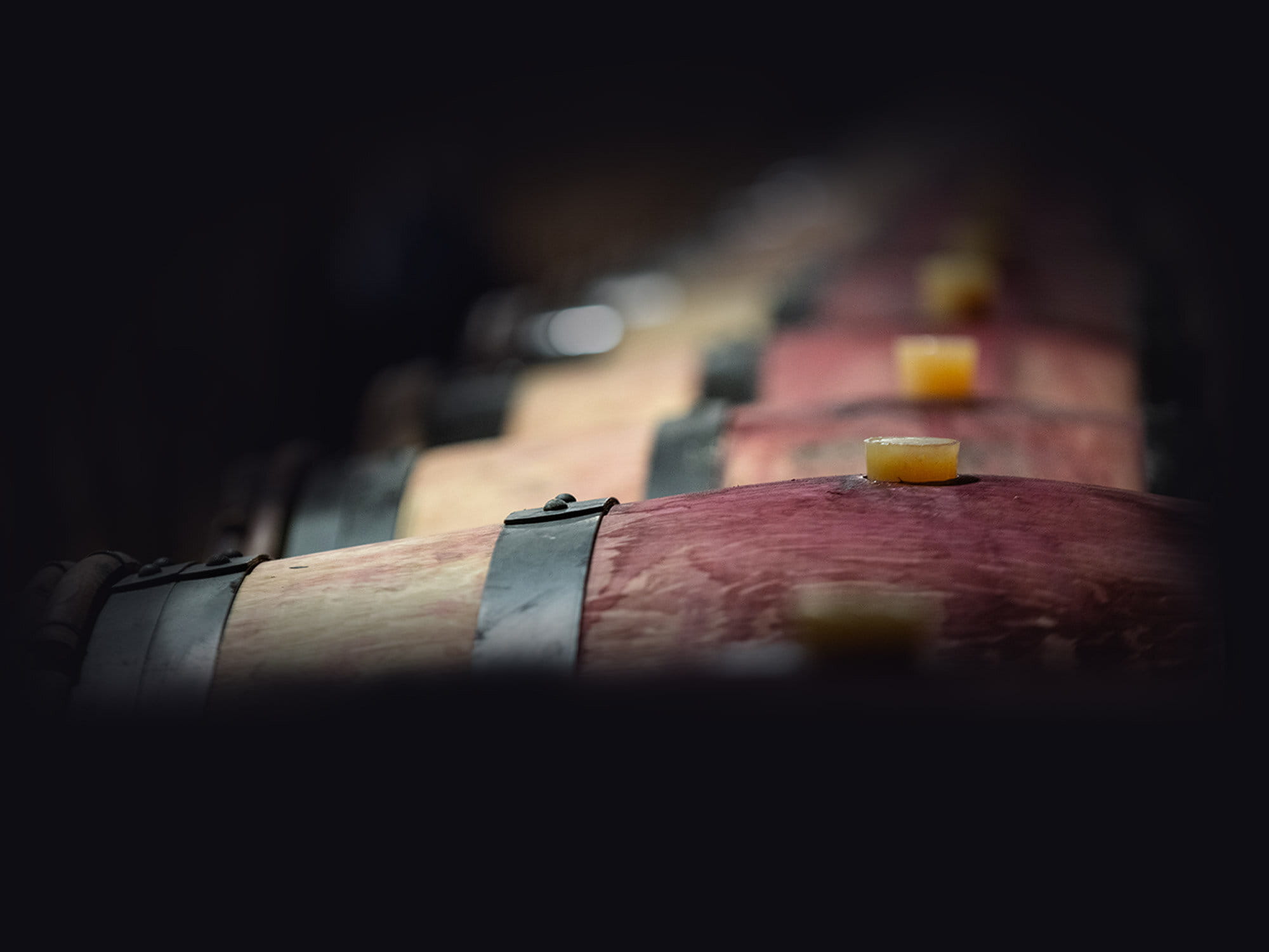 WINEGROWER - ESTATE OWNER - VINTNER

Our firm is rooted in the vineyards of Greater Bourgogne and owns 13 estates covering a total of 270 hectares of vines, from the Chablis to the Mâconnais and as far south as the Beaujolais.
Each estate reveals a different facet of the diverse terroirs and styles of our vineyards.
All our estates have either already been granted HEV 3 certification. We are committed to reducing our environmental impact, and to protecting and restoring our planet's rare and precious resources. We use sustainable methods, based on our convictions, to ensure that our vineyards remain a shared habitat for a diverse range of flora and fauna. We believe this is essential for the natural development of our vines and ensures that the character of each terroir is perfectly reflected in our grapes, right down to your glass.
The vineyard managers at each of our sites (Chablis, Côte de Nuits, Côte de Beaune, Côte Chalonnaise and Mâconnais) use their in-depth knowledge of the terroirs to enable the vines to flourish to their maximum potential.
Our eight vinification sites can be found throughout Bourgogne: in Chablis, Bévy in the Hautes Côtes, Nuits-Saint-Georges, Meursault, Davayé in the Mâconnais and La Chapelle de Guinchay in the Beaujolais.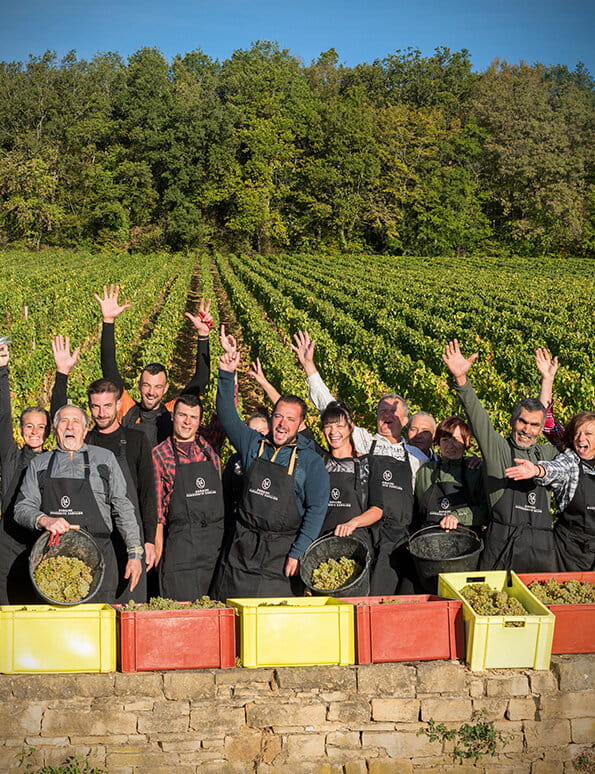 WINE MERCHANT-WINEMAKER-WINE MATURER
In order to provide the richest selection of appellations and climats, we work hand in hand with more than a hundred passionate, highly qualified wine growers. We
prioritise purchasing grapes, which we then vinify according to
traditional methods.
We have spent a great deal of time building long-term relationships with these winegrowers and have established a comprehensive series of specifications. These winegrowers guarantee us unwavering quality so that each vineyard can express its
own style. For example, our selection of grapes is stringent. The grapes are
taken to the tanks in small boxes in order to avoid pumping. We
also respect Nuits-Saint-Georges tradition: long vatting for three weeks with
punch-down and pump-over operations.Our Crémants de Bourgogne are produced with an intimate understanding of the terroirs and their complexity, in the quest for the very best
expression that Chardonnay and Pinot Noir can offer. Each cuvée is produced with the same requirements we apply to a great wine and carefully aged
in an exclusively dedicated wine cellar in Ligny-le-Châtel.

BUYER
At the auctions at the Hospices de Beaune and in Nuits-Saint-Georges

EXCLUSIVE DISTRIBUTOR
for the Hospices de Beaujeu in the Beaujolais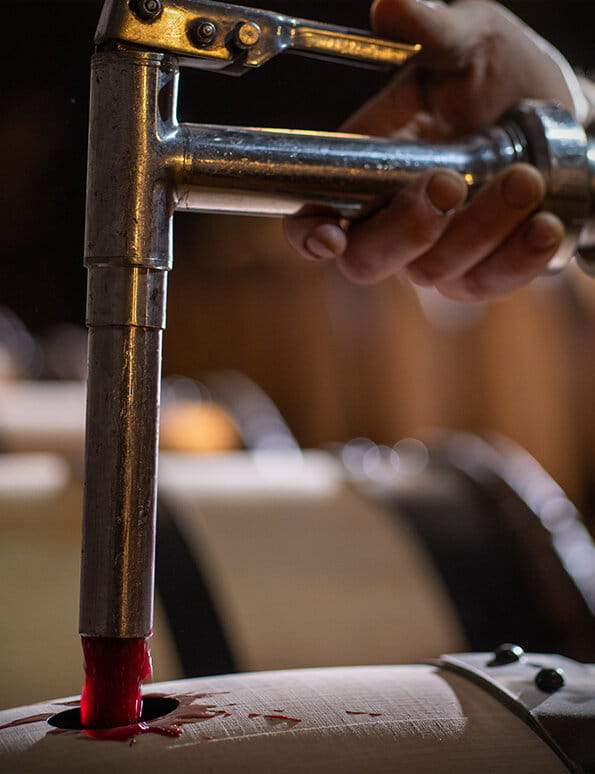 Our style of vinification, A Signature
Vinification is an art that requires precision and control in the cellar. At the Maison François Martenot, our team of oenologists does its utmost to bring you wines of unwavering quality with each passing vintage.

Authentic wines that reflect their terroir
Our style of vinification, which involves little human interference and is reliant on gravity, is our company signature. Above all, what we strive for is to preserve the characteristics of the terroir and the climats, resulting in great wines that are expressive and refined. Therefore, our oenologists pay constant attention to the vineyard and, every day, work in a close relationship with our vineyard managers. Furthermore, they can call upon vinification techniques that enable them to extract the full qualitative potential from our grapes by controlling cold fermentation for our white wines, for instance, and regularly stirring the lees.
- The majority of OUR WHITE WINES are vinified at our sites in the Chablis area, on the Côte de Beaune and in the Mâconnais. Alcoholic fermentation takes place in temperature-controlled
stainless steel tanks or in oak barrels. They are then aged for 8 to 16 months.
- OUR RED WINES, on the other hand, are vinified in the traditional way at our sites on the Côte de Nuits and the Côte de Beaune. They are then aged in oak barrels for a period of 8 to 16 months.
These techniques enable us to produce subtle, elegant, aromatic wines that promote the purest expression of the fruit.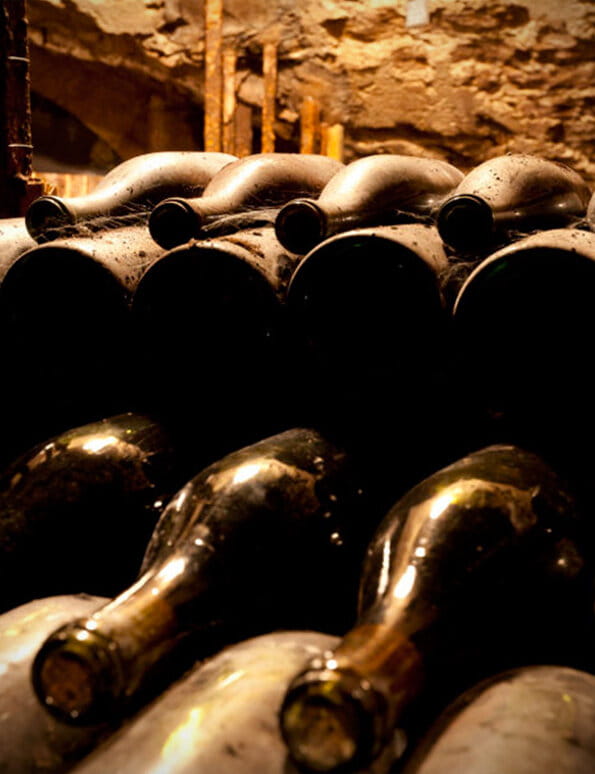 Enhancing the particular characteristics of our Bourgogne wines through ageing
"An essential step in wine production, ageing enables the wine
to express its full complexity and aroma. We adjust the process to
suit the profile of each wine: some wines lends themselves to a few
weeks' ageing in vats, whereas others will require ageing in wooden barrels for
several months to express their full potential.
Our oak barrels are carefully selected. They all originate from five cooperages in Bourgogne,
each of which perfectly masters the art of selecting the best wood, the right grain and the ideal toasting process.
They share our love for the region and work hand-in-hand with us in our quest
for excellence. To this end, our team of oenologists visits these cooperages twice a year to help select the most suitable wood and barrels, depending on the plot, the ageing process and the style of wine to be developed. This enables us to produce a subtly varied range of profiles that express the natural elegance of our wines and the delicacy of their aromas."

Serge De Bucy, Oenologist at Maison François Martenot