In the lands of Corton, where magic happens
Vineyard

Côte de Beaune
Climate

The climate has a continental influence: hot summers and dry autumns allow the grapes to ripen in ideal conditions. These climatic conditions encourage the development of sugars and the substances that give the grapes their colour.




Unique characteristics

Originally based on the Corton hill and in the best terroirs of the Côte de Beaune, Pierre André revolutionised Bourgogne wine with his new ideas, his energy and his innate nose for business. His name, now a brand whose reputation has grown over the generations, brings to mind the most wonderful appellations for Bourgogne wines lovers.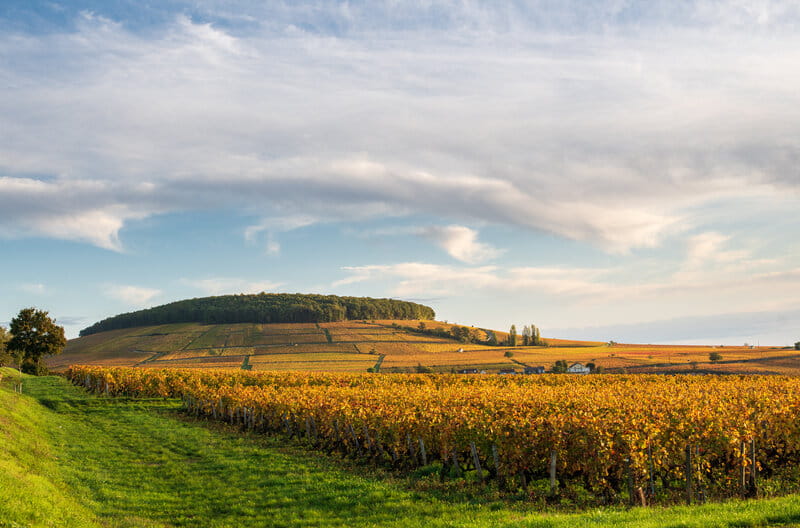 History

It all began in 1923 when Pierre André, a war veteran, founded his wine merchant's company in Paris. In 1927, overwhelmed by the beauty of the Château d'Aloxe-Corton and its multicoloured roof tiles, he made the decision to purchase it, thus marking his entry into the world of Bourgogne wine. A bold and talented visionary, Pierre André then embarked on the conquest of the restaurant market by acquiring a restaurant in Paris in 1938 to introduce his wines to a wider audience and share his passion for Bourgogne.
Since then, the House has remained faithful to the values of its founder and has continued to innovate for the ever greater satisfaction of lovers of the Great Wines of Bourgogne.

A Word from the Oenologist

"Faithful to the expression of Bourgogne's terroirs and grape varieties since 1927, Pierre André wines pay tribute to the harmony between humans and nature and enchant the finest of palates with their immense elegance and beautiful aromatic complexity."Baptiste Corrot - Oenologist at Maison Pierre André