Beautifully aged wines since 1850
Maison Moillard brings a breath of fresh air into Crémants de Bourgogne, bringing the luxury of sparking wines within the reach of everyone.

Location
The grapes, carefully selected for making Crémant de Bourgogne, are sourced in the main in the Beaujolais, on the Côte Chalonnaise and in Épineuil.
Terroir
The soils are granitic in nature, with schist and seams of clay in the Beaujolais, limestone and marl on the Côte Chalonnaise and Kimmeridgian clay and limestone in the Épineuil area.




History
The Maison Moillard, founded originally in Nuits-Saint-Georges, right in the heart of the Côte de Nuits, offers Estate wines from the Côte-d'Or. Confident in its expertise and its reputation, Moillard also puts its name to wines that find their origins in Greater Bourgogne.
The archives of Nuits-Saint-Georges bear witness to the fact that the Moillard family already owned vineyards prior to the French Revolution. But the company enjoyed a real boom in 1850, when Symphorien Moillard bought in his first wines to fulfil an order too large for his Estate, thus embarking on his business as a wine merchant.
Moillard relies today on its mastery of vinification and ageing to offer a unique range of Crémants de Bourgogne.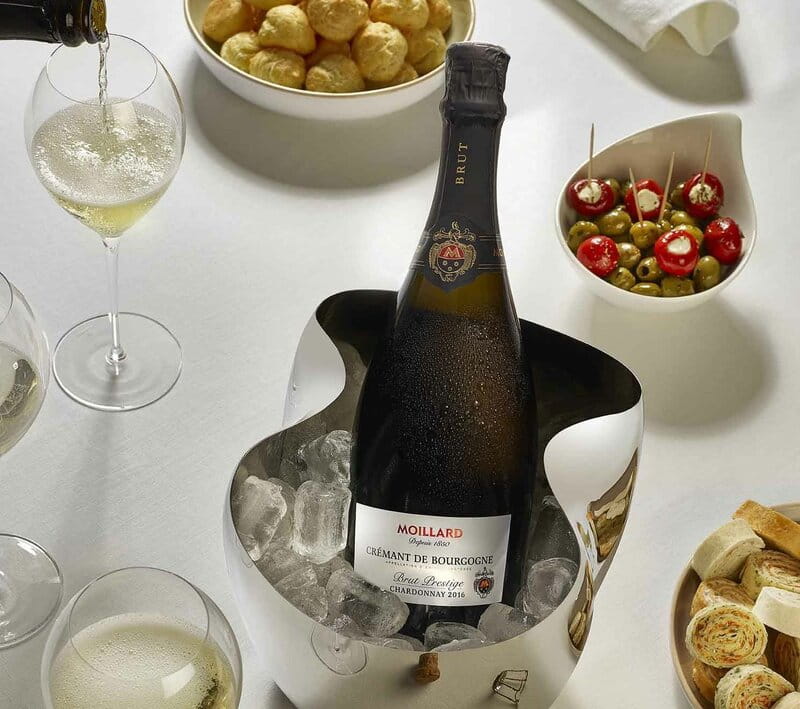 A Word from the Oenologist
"Our Crémants de Bourgogne are made by winemakers with an intimate knowledge of the terroirs of Bourgogne and their complexity. Harvested quickly to retain their aromas, the grapes are sorted and pressed on arrival at the winery to reveal their full qualitative potential"
Mikael Fuchs - Oenologist - Crémants de Bourgogne