Vineyard
Côte Chalonnaise

Location
Mercurey
Surface area
11 hectares

Average age of the vine
19 years

Type of soil
Clay and limestone

Grape varieties
Chardonnay and Pinot Noir

Climate
On the Côte Chalonnaise the climate is continental with hot summers and dry autumns. It is highly conducive to good ripening of the grapes.






Unique characteristics

Confident in the expertise it has built up over the generations and driven by a man of great vision, the Maison Jean François Protheau also puts its name to a complementary range of Bourgogne wines as a result of its business as a wine merchant, firmly rooted in the Bourgogne vineyard since the 1900s and reflecting the finesse of the Estate's wines.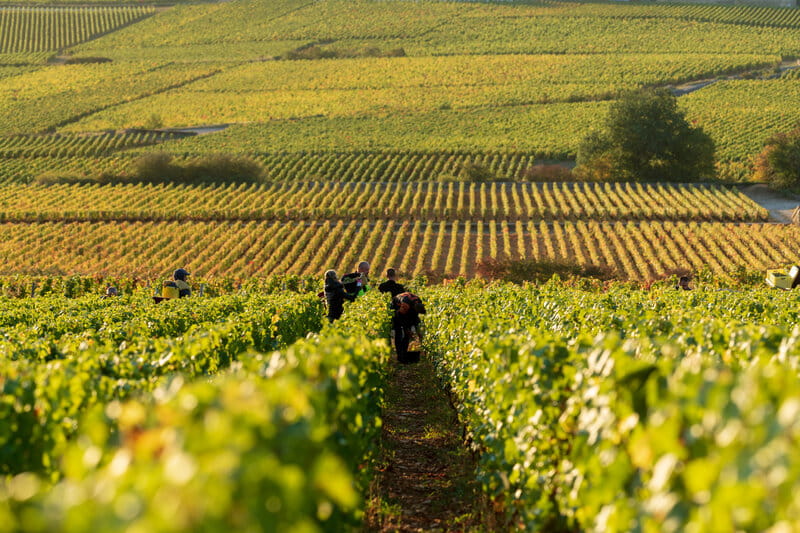 History

In 1720, the Protheau family, the owner of Château d'Etroyes, started to cultivate vines on its lands in Mercurey. It was in those years that the estate began to grow, from one generation to the next. At the turn of the last century, in 1900 to be precise, François Protheau, the heir to this long line of winegrowers, had the feeling that a new age of prosperity was going to open up after that difficult period in which vineyards throughout France struggled to recover from the Phylloxera crisis. It was then that he decided to set up a new complementary business as a wine merchant and founded the Maison Protheau. And so it was that, at the Château d'Etroyes, which had once belonged to his family, he decided to set up his business. François Protheau managed to overcome the difficulties of the 1930s without encountering too many obstacles and was joined by his son, Maurice Protheau, en 1942. After his death in 1955, Maurice took sole charge of managing the operation. In 2016, the Helfrich Family became the new owners of this estate in Mercurey and its vineyards in the heart of the Côte Chalonnaise.

A Word from the Oenologist
"The wines are put into oak barrels using gravity in the estate's ancient vaulted cellar. Ageing lasts for between 12 and 14 months for the red wines and 10 and 14 months for the white wines. By then, the wines have developed their full complexity and thus express the best of the terroir in which they are grown."

Dominique Glardon