Vineyard
Chablis area

Location
La Chapelle de Vaupelteigne

Surface area
7 hectares

Average age of the vine
30 years

Type of soil
Rich, well-drained marl and limestone. Kimmeridgian marl

Grape variety
Chardonnay

Climate
The summers are hot, the winters long and harsh. Sunshine and rain levels vary considerably from one year to the next. Spring frosts can be a particular cause for concern in April and May.






Unique characteristics

The Domaine Carrion, our flagship estate in Chablis, produces wines intended for simple wine lovers and Bourgogne connoisseurs alike. Start by appreciating Chablis, an elegant, very fine wine. The Premier Cru Montmains, the jewel in the crown of the Domaine Carrion, is one of the most renowned in Chablis, making it an unmissable wine to accompany fine dining. It is also a wine with excellent ageing potential.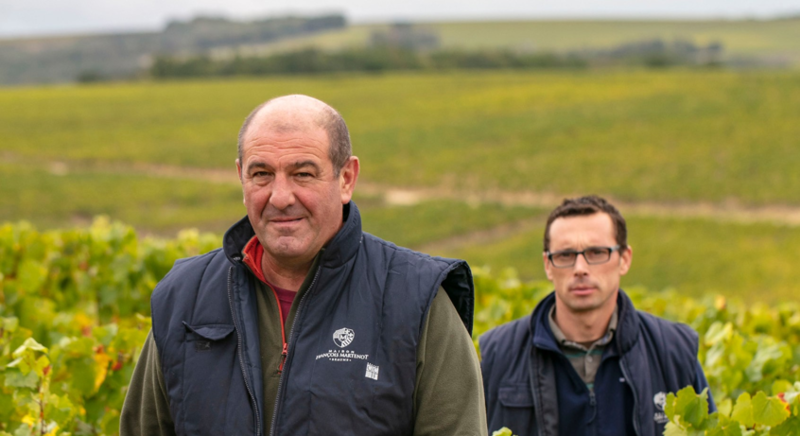 History

This Estate was once the property of a wine enthusiast who hailed originally from Brittany and had moved to Chablis in the 1970s after falling in love with this beautiful wine-growing region.
For nearly 30 years, he devoted all of his time to this property, taking great pleasure in developing it.
However, due to old age, he was forced to let go of his Estate, which he had decided to call "Domaine Carrion" as a tribute to his grandmother, a Bourgogne native.


A Word from the Oenologist
"With the added benefit of a modern winery, vinification is conventional and respects the traditional format of Bourgogne wines. It is our wish to produce wines from Chablis that offer lovely freshness, minerality and liveliness."

Frédéric Grenet